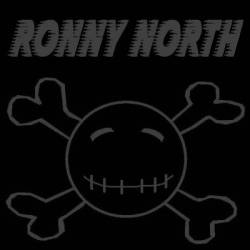 Hear Ronny North's "Permission to Land":

Ronny North is available for product consultations, recording sessions, sideman gigs, private instruction, and media events. If you would like to use Ronny on your next project, please contact us at ronnynorth@ronnynorth.com.
View Ronny's Electromic Press Kit Here
Check out Ronny at the following sites:
Private Guitar Instruction with Ronny North:
Ronny is currently giving private guitar instruction and is taking on a limited amount of students on this time. Ronny is a self-taught player and has developed some unique exercises to rapidly improve your playing in a very short amount of time that guarantees results. All levels of playing and ages accepted and the only requirement is for you to be serious about wanting to improve your playing. On top of helping you improve your playing, Ronny will also help you develop your style in whichever way you want to go and can consult with you on possible gear choices and help you write your own music. Serious inquiries drop us a line on this page and we'll get back to you.
Have Ronny North play on your next recording project:
You can have Ronny North play on your next recording project. Ronny has played guitar on several very high profile major recording artists CD's and his music has been featured on MTV's reality shows as well as several other indie movies and other projects.Ronny has his own ProTools equipped studio so we can email you his guitar tracks for your project if you are outside of LA.He is also available for songwriting consulting and for live work to be part of your live project.Serious inquiries contact us.
Upcoming Shows and Appearances
August 2014
Saturday, August 2nd at 9pm
Fuzion
7227 Edinger Ave
Huntington Beach, CA 92647
www.fuzionhb.com
$10 cover
The other bands playing are: Pet Shark and RDG
Quotes about Ronny North
"Ronny's one of those rare cats who can lay down a dumb rock rhythm and shred like a mother." - Michael Molenda, Guitar Player Magazine Editor-in-Chief
"I recently checked out Ronny North's guitar playing online and was blown away by his technique and skills. He is a true 'Shred Monster' in every way. His dexterity combined with star stage persona makes him uniquely original!" - Frankie Banali, Drummer of Quiet Riot
"Ronny North is one of the most gifted guitar players of our time. His tone, touch and approach to the instrument is simply masterful. You won't find a more dynamic guitar player with so much range in the music industry today." - Nick Friese, Guitar Jam Daily Magazine
"Ronny is truly the most unique guitarist I've ever heard. And Ronny is a great guy to work with." - Jody Page, President of Stage Magic (Pedal Snake Products)
"Ronny's got the unique ability to combine catchy melodies, fretboard pyrotechnics, and standard rock grooves and make them his own; his chops are never on display without serving the song… delightful listening." - Rick Gagliano, Hohner Guitars/Laney Amplification Products Manager
"Ronny North is an awesome performer and he really puts his heart and soul into the shows that he does. He put on a great show at our Stand Down event for Homeless Veterans. This is one guy who supports our Troops and Veterans and gives back via his Music and performance." - George R. Smith, US Vets-Compton Case Manager
"Thank you again for coming and blessing us with your talent. The Veterans loved and so greatly appreciated it. YOU ROCK!!!!!!!!!!!!!!" - Bromwell Reid, US Vets-Los Angeles Clinical Case Manager
"#NowPlaying @ronnynorth "Light" Ronny is the BEST guitarist I have ever heard! Hear for your self www.reverbnation.com/ronnynorth #ArtKNB" - from David Stokes @Direct_Audio 12:37 PM - 05 Sep 12 via twitter
Videos of Ronny
Ronny North Interview on Tortoise and The Hare Experience Show
Ronny North Live at Rockin' Rag's All-Star NAMM Jam 2013
Big Bends Nut Sauce - Artist Series: Ronny North
| | |
| --- | --- |
| Ronny North Live at the Brixton, April 28th, 2012 | Ronny North Live at Tropics, January 26th, 2012 |
| | |
| | |
| --- | --- |
| Ed Roman - Guitar King | "Tomorrow is Burning" Video |
| | |
| | |
| --- | --- |
| RONNY NORTH DAY - FOX TV NEWS | "Race With Me" Live at AutoClub Speedway |
| | |
| Ear Candy Cable Show, January 8th, 2009 | Flashrock Live December 28th, 2008 |
| | |
| | |
| --- | --- |
| "Permission to Land" Music Video | "Race With Me" Video |
| | |
| | |
| --- | --- |
| Ronny performing "Permission to Land" at the Del Mar Fair, July 6, 2008. | Ronny performing "Tomorrow is Burning" at Dream Street Live in San Diego, August 2008. |
| | |
| | |
| --- | --- |
| Check out Ronny at his Rock and Roll Emporium in-store in Huntington Beach from March 2007. | Check out Ronny and Grant Austin Taylor at the Heart of Gold Charity Event at the Knitting Factory, August 2007. |
| | |
| Check out Ronny performinng "Hollow" at the Randy Rhoads Tribute Show! | Check out Ronny at "Practice With the Pros" from the Psyko Guitar instructional DVD. |
| | |
| | |
| --- | --- |
| Check out Ronny and the guys performing at the Blue Cafe in Long Beach, December 2006. | Check out Ronny, Greg Vaughan, and friends performing at the Shredfest in San Diego, January 2007. |
| | |
Send us an email or phone (562)214-5075 for more information.
Copyright © 1998-2014 Ronny North
Site photographs taken by Karen Barrezueta, unless otherwise noted.
Page Layout: Karen Barrezueta